The civil unrest in Riga, Latvia has been called the "Penguin Revolution" because of something Latvian Prime
Ivars Godmanis
said in his New Year's address. Godmanis apparently urged people to huddle together like penguins to stay warm.
On Tuesday Jan. 13 a peaceful protest in Riga, Latvia -- which has the highest unemployment rate in the EU -- erupted in violence. On Wednesday, 2,000 people threw snowballs at the parliament in Sofia, Romania. By Friday, unrest had spread to Vilnius, Lithuania. The riots in the capital of Vilnius were nearly the same as those in Riga according to the
NY Times
.
There live bloggers have documented what happened where it all began: events in Riga, Latvia.
Aleks Tapinsh,
Interview with a protestor
(audio in English).
January 2009 Label
(translation by Google),
lvrevolucija:

riots in the streets of Riga
(dozens of videos, photos, text)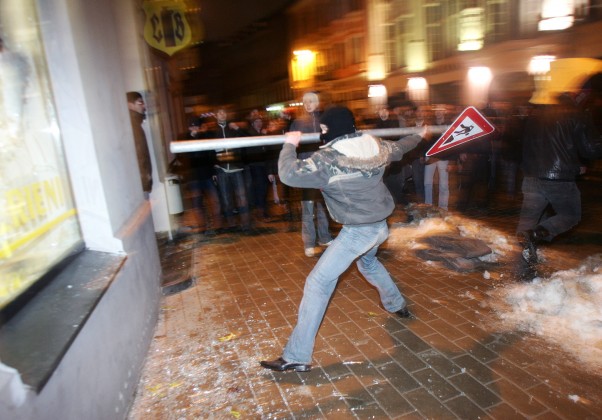 Following are some of the posts filed under above label (above). Click above link to view all these posts and more:
Background:


Veronica Khokhlova,
Latvia: Rioting in Riga
,
Global Voices